OVERVIEW
The agency network for design, technic and marketing
ALLDESIGN GROUP — AGENCY FOR MARKETING, DESIGN AND WEB TECHNOLOGY
Alldesign Advertising Agency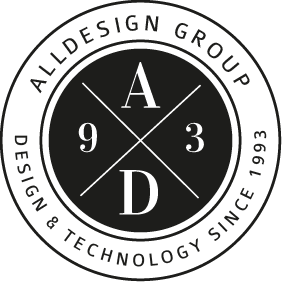 In 1993, Andreas Lück founded the advertising agency as a simple design agency. Today, Alldesign is the creative hub of the Group and, as a marketing agency, is responsible for all communication tasks. Designers, developers, writers, photographers and consultants work together at our base in Mönchengladbach in Germany as part of an extremely efficient team, offering a convenient and professional full service to various clients from virtually every industry.
Alldesign's day-to-day tasks include:
IDEAS AND CONCEPTION
100%
PRODUCT MARKETING AND SALES CONCEPTS
50%
CORPORATE IDENTITY DEVELOPMENT
75%
DIGITAL MEDIA DEVELOPMENT
85%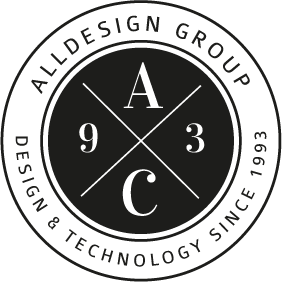 Today, Allconsulting GmbH forms the technical hub of the Group. Since 2001, it has been the go-to company on the market for the IT training and project needs of German corporations. Its core business has changed many times since then. Allconsulting mainly handles technical tasks related to the Internet, mobile apps and hosting services, acting as the technical partner to the creative department of the advertising agency — all under one roof.
Allconsulting's day-to-day tasks include:
RELATION MANAGEMENT SERVICES FOR CORPORATE CLIENTS
60%
TRAINING, COACHING AND E-LEARNING
45%
SYSTEM DEVELOPMENT, WEB-HOSTING AND SUPPORT
75%
E-COMMERCE APPLICATIONS AND ONLINE SHOPS
60%
CONTENT MANAGEMENT SYSTEMS
85%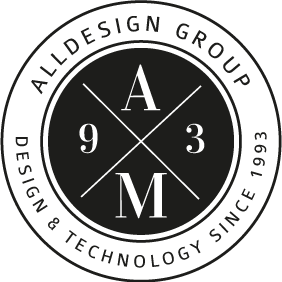 Is your advertising campaign successful? Are you using your marketing budget effectively? We can measure the success of your advertising. The Allmedia department was founded in 2002 to manage web marketing in addition to specialisms such as employer branding and ad placement. It was also set up to evaluate and analyze online presence. Allmedia plans and evaluates the success of all activities.
Allmedia's day-to-day tasks include:
SEARCH ENGINE OPTIMIZATION
75%
MEDIA PLANNING AND ADVERTISING
60%
SEARCH ENGINE MARKETING
75%
TRACKING, EVALUATION & ANALYSIS
80%
SOCIAL MEDIA MARKETING
40%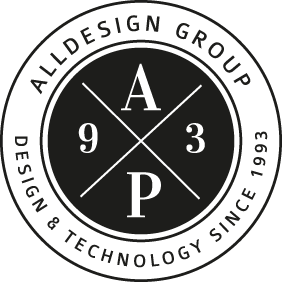 Allprofessionals is the answer to the growing shortage of skilled workers in Germany. The digital and analogue world offers new and exciting opportunities to search for qualified employees. These can only be effective if the recruiting conforms to the employee's expectations. With the help of innovative educational approaches Allprofessionals offers to secure the invested expenses. A unique holistic approach sustainably secures the need for qualified employees for small and medium-sized businesses, while taking regional characteristics and the company's own resources into account.
Allprofessional's day-to-day tasks include:
SITUATION ANALYSIS AND PROCESS CONSULTING
75%
EMPLOYER BRANDING CAMPAIGNS
45%
TRAINING OF SPECIALISTS AND JUNIOR STAFF
80%
NEW EDUCATIONAL FORMATS
35%
Find out more about our activities and clients