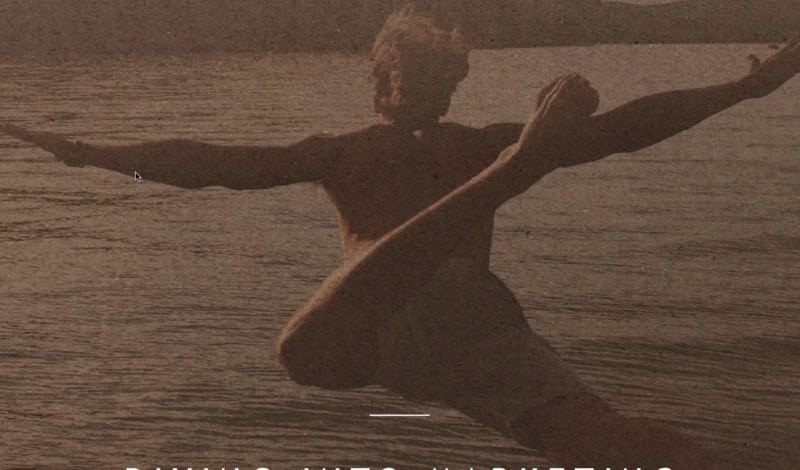 Einfach erklärt bedeutet Marketing für mich eine Firma und ihre Produkte attraktiv darzustellen und möglichst viele neue Kontakte zu gewinnen. Doch damit habe ich zwei große Aufgaben extrem vereinfacht und die Kosten außer Acht gelassen.
Nehmen wir einmal an, dass diese Definition von Marketing tatsächlich erfolgreich umgesetzt wird, dann ist es ganz entscheidend, wie hoch die dazu notwendigen Ausgaben sind. Stichwort: ROI (Return of Invest).
Doch lassen wir uns noch einmal näher auf die beiden großen Aufgaben blicken, die ich zuvor genannt hatte:
1.  Eine attraktive Marken Darstellung konzipieren (Unternehmen und/oder Produktmarken)
Es gibt einen einfachen Grund warum zu aller erst einmal das Corporate Design eines Unternehmens stimmen muss: alle nachfolgenden Maßnahmen kosten Geld und locken idealerweise viele Interessenten an. Wenn diese aber nicht auf ein attraktives Unternehmen oder Produkt treffen, wird meist aus diesen teuren Marketingaktivitäten nichts weiter und der erhoffte Rückfluss der Investitionen für Suchmaschinenwerbung, Newsletter, et cetera rückt in weite Ferne. Schauen wir uns an dieser Stelle auch einmal diese Aktivitäten genauer an:
2.  Marketing-Aktionen planen und durchführen
Ein Unternehmen welches bereits über eine attraktive Außen- und Produktdarstellung, sowie einem Strauß solider Kommunikationsmedien verfügt, kann nun in die aktive Kontaktgenerierung investieren. Das heißt im Einzelnen, es wurde bereits in eine zeitgemäße Außendarstellung mit Signet, Claim, Farbwelt, Bildwelt, einheitlicher Typografie und Ansprache investiert und es liegen bereits gute Image- und Produkt-Texte vor.
Gut, wie plant man dann idealerweise seine Aktivitäten? Also ich empfehle eine Excel Tabelle, die das gesamte Jahr widerspiegelt und in welcher die verschiedenen Marketing Ideen erst einmal gesammelt und zeitlich geplant werden. Diese zeitliche Planung (Media Planung) ist nicht trivial, denn beispielsweise macht Hochschulmarketing in den Semesterferien keinen Sinn und Anzeigenschaltungen sind in der Nebensaison häufig günstig, erreichen aber niemanden und verpuffen somit schnell. In dieser Disziplin zählt eine ausgiebige Recherche und idealerweise viel Erfahrung.
Nun wollen wir in diesem Artikel möglichst nicht zu kompliziert werden. Daher gehen wir einmal davon aus, dass sowohl Punkt 1, die passive Seite im Marketing (Corporate Design) als auch Punkt 2, eine  aktive Vermarktung bereits angelaufen ist.  Lassen wir besondere Produkt- oder Vertriebskampagnen einmal außen vor. Dann stelle ich jetzt die Frage: "Ist das nun alles, im B2B oder B2C Marketing?". Nun ja…
Ein strukturierter Anfang ist gemacht!
Aber richtig spannend wird es erst jetzt, denn nun zählt die Wirtschaftlichkeit der einzelnen Maßnahmen und es geht letztendlich um den berühmten Return of Invest. Faktoren wie ein steigender Bekanntheitsgrad des Unternehmens oder seiner Produkte, die Anzahl von neu gewonnener Interessenten oder auch die gesteigerten Umsätze sind jetzt das Maß der Dinge. Und häufig auch eine Mischung davon. Denn die Bekanntheit des Unternehmens lässt sich nicht direkt in Zahlen fassen, sie beeinflusst aber sehr wohl und verkürzt die Customer Journey zum Umsatz. Apropos…
Marketing Erfolg messen
Einen großen Unterschied zur Werbung von früher ist die  Auswertbarkeit heutiger Aktivitäten. Selbst die klassischen Werbemittel wie Anzeigenschaltungen oder die Kundenzeitschrift sind heute in ihrer Wirkung messbar. Intelligent vernetzte analoge Werbung mit der eigenen Website Statistik verlinkt, lässt sogar eine Erfolgsmessung exakt zu. Und das ermöglicht eine Optimierung des eigenen Mediamixes, um den Werbeetat hoch effizient auszunutzen.  Aber natürlich entwickeln sich die verschiedenen Kanäle mit den technischen Innovationen und dem Zeitgeist aktueller Generationen X, Y oder Z ständig weiter.
Entspannt ausruhen kann man sich also noch nicht einmal, wenn man im Marketing alles richtig gemacht hat…