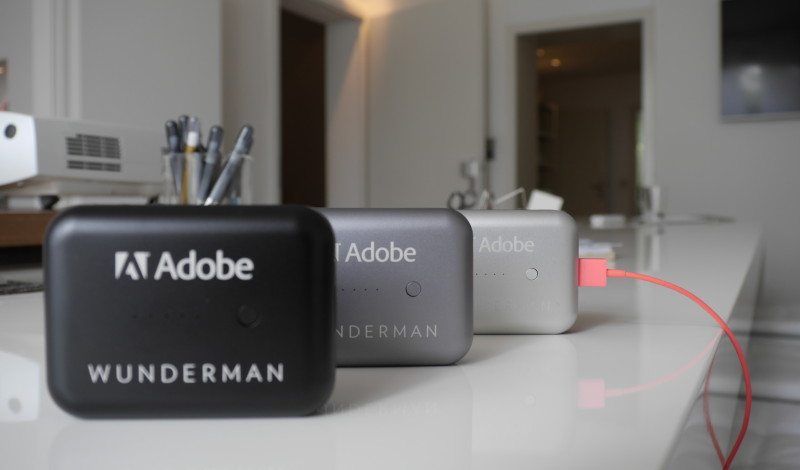 Im März diesen Jahres gab Wunderman, Mitglied des WPP Konzerns, die globale Partnerschaft mit Adobe bekannt. Im Zuge dieser Konstellation wurde die Wunderman´s IMPACT® 360 Consumer Engagement Platform in die Adobe Marketing Cloud integriert.
Aus gegebenem Anlass trafen sich beide Partner auf dem diesjährigen Lions Festival in Cannes. Adobe beauftragte uns kurzfristig ein passendes Incentive für diese Begegnung zu finden.
Das Cannes Lions International Festival of Creativity (früher: Cannes Lions International Advertising Festival) ist heute die weltweit bekannteste Veranstaltung der Werbebranche. Sie wurde, inspiriert von den Internationalen Filmfestspielen von Cannes, vor mehr als einem halben Jahrhundert gegründet.
Seite "Cannes Lions International Festival of Creativity". In: Wikipedia, Die freie Enzyklopädie. Bearbeitungsstand: 27. Juni 2014, 08:04 UTC. (Abgerufen: 6. November 2014, 11:28 UTC)
Somit lieferten wir Design Aluminium Powerbanks (Hochleistungsakkus) für Smartphones, Tablets und USB-powered Geräte, graviert mit den Logos beider Partner, per Express direkt in die Wunderman´s Beachfront Lounge in Cannes.